Choosing a web hosting company can be a complicated process for many people. Not only are there more packages and products to choose from than ever before, the sheer amount of options available can be overwhelming. There is also the existence of fake and imitation companies that could vanish with your site's content and earnings without warning, which only adds to the confusion that many people feel when choosing a company.
The good news is there is now a plethora of third-party review and comparison websites that can make your choice of web hosting company a straightforward process.  These sites highlight the best and worst hosting companies to choose from, and leave the final decision in the hands of the consumer.
Because there are so many options to choose from, we have decided to only review two of the largest web hosting companies in existence today: Siteground and Immotion Hosting. Both of these companies scored highly on review sites, and boast a huge amount of users. Due to their size and numerous positive reviews that can be read about the companies, they are then recommendable to anyone who is in the market for webhosting.

How to choose a web hosting company
To start off with, who you decide to use to host your website with will mostly come down to your requirements and own expectations of success. A good starting point is knowing what's important to you, as well what you are willing to pay every year.
Some more important features to keep in mind about hosting companies are:
Speed
Customer service
Brand loyalty
Prestige
How easy it is to sign up to the company
Ease of transfer of domains
Accessibility
Data centre security
And more
As you can see, there are many different factors that you should pay attention to if you want to get the ideal web hosting company to suit your needs.
Most web hosting companies offer different packages to suit varying hosting requirements. We'll discuss the different packages and how they work.
Shared hosting: the cheapest and least expensive option. Suited towards most people who have small-scale websites that don't require the extra disk space, speed, or security.
Cloud hosting: Cloud hosting splits your website files over hundreds of computers in the cloud. This is similar to the hosting seen in Dropbox or Google drive. The benefit of Cloud Hosting is that it greatly increases the security and speed of your website.
Virtual Private Server: a VPS is usually recommended for mid-tier websites that are a step above cloud hosting in terms of performance and diskspace. A VPS gives you the flexibility to change and modify your hosting experience as you see fit, which can lead to greater control and increased user experience.
Dedicated Server: A semi-dedicated and dedicated server option is  recommended for people who have the most demanding websites of all. Not only are dedicated servers far more powerful than the options that can be seen above, they are also totally customizable to give you the most amount of flexibility in your hosting.
So if you are just getting started with your website and don't expect you'll require  an enormous amount of disk space or processing power while you build your site, then you should opt for a Shared or Cloud Hosting option and then work your way up as you build your audience.
Siteground VS Immotion Hosting
Now that you have a fair idea of what kind of hosting package is going to be right for you, it's time to look at the key differences between Siteground and Immotion Hosting. We'll discuss the pros and cons of each, and arrive at a conclusion about what company is the overall better option for most people.
What will be the best company for you will come down to a mixture of price, package, and individual requirements that are unique to you. For this reason, you are encouraged to examine what's on offer from both companies before jumping to conclusions.

Siteground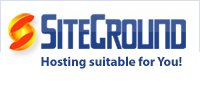 Siteground has been a major player in the web hosting world since 2004. The company has over 500,000 domainw under its control, and is reportedly one of the fastest-growing webhosting companies in the world.
Siteground offers many different kinds of packages, from shared through to the dedicated server options. The main benefit of why people choose Siteground over other companies is that they are very accessible and easy to deal with. If your previous web hosting company dropped the ball, Siteground is typically the company that will take care of you and ensure that your needs are met.
The other key advantage that Siteground has over its competitors is that they are known for providing a speedy, reliable service at great prices. Siteground can offer better speeds than most due to their relatively nimble size and high staff numbers in comparison to some of the larger alternatives out there.
If you want to change to Siteground from another hosting provider, they make this a simple and straightforward task. You simply need to contact your existing provider and ask for a transfer code and Siteground will handle the rest.
You can also get special themes, plugins, and advertising credits from Siteground that you can use towards things like Google Adwords and other platforms to get the most out of your marketing.

Inmotion Hosting
Inmotion Hosting has been in the market for about as long as Siteground. Inmotion also has a wealth of domains under its disposable, and is growing at relatively the same pace. Inmotion is a flexible hosting solution that provides the same key services of shared through to the dedicated hosting options.
Inmotion's biggest selling point is their customer service team. Unlike other providers on the market, you can contact the Inmotion team 24/7 through their email, chat, and phone support channels. Other companies may only offer email support that could take a few days to get around to answering your ticket. The responsiveness is a truly great feature for sorting out any frustrating hosting issues that you may encounter.
Another great thing about Inmotion Hosting is their uptime guarantee. The company states that they promise their users a 99.9% uptime on all of their sites. What this means for you is that you can be assured that your website will be accessible all hours of the day or night, which is crucial for building an audience and ranking highly in Google.
Like Siteground, Inmotion Hosting also provides a wealth of bonuses for signing up to them, as well as for staying a customer. Users can get hosting credits, advertising vouchers, and discounts on special tools from time to time. Their free anti-virus and malware scanner is also a great incentive for using Inmotion hosting.

The differences between Inmotion hosting and Siteground
With the introductions over for both companies, now is the time to talk about the differences between the two firms and how they rate for speed, price, customer service, packages, and service delivery. These features are the most of important of all, and should be carefully examined along with your personal requirements from a web host.
Speed
Inmotion hosting is known as a fast provider, and so is Siteground. Both companies also offer a 99% uptime guarantee, which is a common feature seen in most hosting companies around the world. Your website speed can be affected by many things that have nothing to do with your web host directly; such as if you share the same resources of a larger site, or if your own computer experiences troubles.
Customer Service
Sitegroundd and Inmotion both score highly in terms of their satisfied customers. There are just as many people singing the praises of Siteground as there are Inmotion Hosting, and the companies are growing at an equal rate. I would say that Siteground is the easier host to go with if you are changing from a different provider, as they have one of the most streamlined processes in the market for that.
Bonuses
Siteground and Inmotion offer their own suite of bonuses to their customers, which is subject to change from time to time. What you get depends on what deals they can negotiate from their parteners, as well as how much you are spending with the company. A smaller hosting package will earn you fewer bonuses than purchasing a dedicated hosting plan, for instance.
Price
Both companies offer cheap packages for as little as $99 per year, while their most expensive can easily reach over $5,000 for the year for their most expensive options. You get what you pay for, and these premium solutions are really only suitable for the most demanding of users that require the best hosting packages to suit their needs.
You could say that Siteground and Inmotion hosting are identical in terms of their pricing structures, as they both offer cheap and expensive packages that will be determined by how much you are willing to pay and your own requirements of successs.
Reliability
Both companies offer a 99% uptime guarantee, so there should be no worries about your site going down when using either host. It should be noted that this is a 'best effort' and not a promise that nothing will happen when using your site.
Both companies host their sites in a military-grade data centre with multiple points of redundancy. What this means is that their network infrastructures are solid, as well as close to being perfect in terms of reliability.
Check out our last comparison with Siteground and Godaddy
Should you choose Siteground or Inmotion Hosting?
So even after all of this, you still might be wondering if Siteground or Inmotion Hosting is the better option. The answer is that it depends on what your requirements are, as neither company are comparatively better than the other.
Siteground and Inmotion have both been in the hosting game since the start, and both have large portfolio of sites and are growing with each passing year. There is little difference in price as well between the companies, with both offering similar packages that can be viewed on their home pages.
If you are just getting started with hosting, a shared plan will probably be what you are looking for, as it perfectly matches your price point as well as giving you the flexibility to upgrade later. There's only a few dollars difference between Siteground and Inmotion, with Siteground coming out as the cheaper option overall.
To make it simple, if you want a cheap, fast, and reliable hosting provider: then go with Siteground. Their customer support has won numerous hosting providers over the past couple of years, and they continue to impress their userbase with their innovative developments and bonuses.
Inmotion hosting could be a suitable option if you have more intensive requirements than the shared hosting option, and they seem to offer better options on anything that's above shared or cloud hosting. Inmotion also provides a suite of extra tools to make your hosting experience an enjoyable one.

Conclusion
Both companies will provide you a great hosting experience at relatively inexpensive prices. You will be left very impressed with your experience from using both, so what it really comes down to is your budget, and what features you want.
The setup of popular platforms such as WordPress and others are done through cPanel, and is something that both companies use, so there's no difference there, either.
We have compiled links that can be seen above for both Siteground and Inmotion hosting so that you can get a firsthand look at the packages on offer from both companies. There are currently special deals that are on offer from both, so thrifty shoppers should take advantage of the special deals while they still can.
You will be able to see the bonuses on offer, as well as what discounts the companies are offering you by clicking the links above. They will take you to Siteground and Immotion hosting where you can compare the different deals, and come to your conclusion about what hosting company is better for your needs.