Web hosting companies have made leaps and bounds over the last few years. There are more companies on the market than ever before, and that figure is set to increase as website ownership becomes an ever more popular option.
One of the unintended downsides to the vast amount of options available is that it can be hard at the best of times when it comes to actually choosing a hosting provider. These difficulties are compounded through the existence of unscrupulous and unreliable companies that could vanish without warning, taking your content and earnings along with it.
The good news is that there are some valid options that you can choose from in the market, and web hosting as an industry is more transparent and accountable than ever before.
Two of the most popular web hosts at the moment are Siteground and WPengine, they have both been making headlines due to their numerous positive reviews, fast speeds, and flexible packages. But what company is better to go with?
We will examine the differences between Siteground and WPengine and leave the final decision in your hands.
Siteground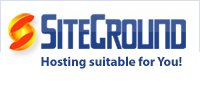 Siteground has been in the web hosting game since its inception, and has gained over 500,000 customers. Although Siteground is not the largest provider by any means, they continue to impress their users with their great customer service and fast hosting speeds.
Siteground offers a variety of hosting packages to suit any webmaster, including Shared, VPS, Cloud and Dedicated hosting services. They provide these packages with unparalleled support for popular platforms such as WordPress, Joomla, and many others. Getting started with those platforms is quick and easy, as users can install the scripts with a click of a button.
The biggest compliment that Siteground received as a company was due to how fast you can get up and running with their service. Once you confirm your purchase using Paypal or major credit card, you could have a fully-functioning website within minutes.
Siteground provides a suite of bonuses for everyone that chooses to sign up with the company. These bonuses can include advertising credits, discounts on tools such as analytics, or even a cheaper deal on full years' worth of hosting.

WP Engine
WP Engine is a hosting company in a class of its own, and specializes in WordPress hosting, which is one of the most popular blogging platforms used by countless webmasters across the globe. WP Engine's specialization in WordPress gives the company a unique point of a difference, which is unlike other companies on the market.
WPengine handles the setup, installation, and maintenance of your WordPress platform. As a side benefit to working with WPengine, you will also get a variety of bonuses, including free WordPresss themes and plugins, premium support, and the security of knowing that your files are being protected by a military-grade content delivery network.
You can also try WPengine free for 60 days, which is a huge benefit to their plans. Many other hosting companies do not offer a money back guarantee, so this benefit could be seen as a significant advantage of going with WPengine.
The differences between Siteground and WP Engine
If you are in the market for a web hosting company to go with, then you may be left scratching your head and wondering what company provides the best value overall. In order to help you make this decision, we have gone through the unique features and benefits to Siteground and WP Engine, so you can get the bottom line if either company will work for you.
Speed
Siteground and WPengine are both regarded highly in the web hosting community for their speedy and reliable service. As the companies are not huge brands in the world of hosting, this means that more attention can be placed where it matters the most: on the customer. There are also more resources to go around, so you won't need to worry about bandwidth or uptime.
Customer service
If you are in the market for a managed WordPress solution, which means you don't need to worry about the technical side of things at all, then WPengine has you covered. WPengine's customer support for WordPress is second to none, as the company is one of the few companies on the market that specializes just in WordPress.
On the other hand, Siteground has an award-winning customer service team, and supports multiple software platforms. If you need to use your hosting for something other than WordPress, then Siteground is the better choice in this regard. Siteground's team can you get you up and running within minutes, and transferring your existing domains and files (if you have them) is a breeze.
Price
WPengine is a premium WordPress provider, and the company's hosting packages is a reflection of that. For a single website, WPengine costs $29 per month, or over $300 per year, while Siteground costs a fraction of that price, which includes unlimited domains, email addresses and subdomains.
With WP Engine, you get what you pay for. And in this case, you are paying for the entire technical side of running your website handled by a team of professionals, which can leave you more time to building an audience and writing content.
You should choose WP Engine if:
Wpengine is suited towards businesses and newcomers to the hosting industry that don't want to bother with managing their own WordPress installation. Although the service is more expensive than your traditional we host, the savings you'll get in terms of time and energy could make the company a better choice overall.
After all, managing a WordPress installation can be overly time-consuming: you need to constantly update your plugins and version of WordPress, and if you want to make major changes to your site's code, you'll also need to understand the basics of CSS and even PHP. The technical skills for customizing one's WordPress sites is not for everyone, so a managed WordPress hosting could be the right for many people.
You should choose Siteground if:
If you need more flexibility with your hosting, or if you don't mind managing your own WordPress installation, then Siteground could be right for you. Not only is Siteground cheaper, you'll also have more control of your website overall than going with a managed option.
Siteground makes it easy to transfer your existing files and domains over to them, which is how they acquire a bulk of their customers. Siteground's customer service team makes it quick and easy to jump ship, and they claim that they will take care of you when other hosting providers have dropped the ball.
Experienced webmasters may find Wp Engine's restrictions and managed nature prohibitive and stifling to their creativity. So if you have some skills and the confidence to handle the website business for yourself, then Siteground is probably the better choice overall.

Conclusion
If you are still unsure about what package is right for you, then you are encouraged to visit Sitegrounds and WPengine's website to a get a feel first-hand about the different options that are available. As always, your choice of web hosting company will mostly come down to your own expectations and point of view, which is why it's so important to review each web host with your own eyes.
Companies offer incentives for signing up to them from time to time, including coupons, vouchers, and even discounts on an entire year's worth of hosting. To see what sign up bonuses are being offered by each company, simply navigate to the links above and you'll see what you can get when you sign up with them.